... to some of my favourite places
---
---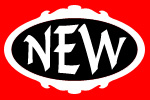 By popular request
Remember Stargate Community?
Well it's back!  And better!
If you knew the old version, come and rejoin this shiny NEW site.
If you didn't, come and check it out, and join in!
---
---
NEW LINK

~ Feisty Daniel, right? ~
Not wussy little Danny who needs help tying his shoelaces. Okay?!
An excellent collection of slash fics. by
Catspaw, Dangermouse, Eos, Joy, Sideburns, Teand and Wadjet,
some of whom have their own websites:

NEW LINK

Before the rescue move to Pandemonium,
DM checked through all her fics. and found a few
LOOSE ENDS
in her Mission Impossible/Free Spirits series.
There are two new fics in this series:
Loose Ends. and .Listed Enquiries
---
---
They say, you always hurt the one you love,
and Euphrosyne really, really, really loves Jack!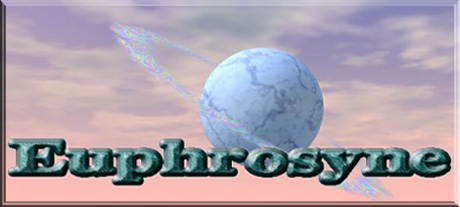 Brutal but brilliant
( though 'Lost and Found' is a heavenly delight - mmmm.)
---
---
Stargate SG1 Fan Fiction by Anaïs
If you're feeling down, don't reach for the anti-depressants.
Read 'Dr. Jackson's Diary' instead - infinitely better than prozac!
However, be warned:
1. Be prepared to put R.L. on hold for several days
2. Send the family to stay with relatives for the duration
3. Do not eat or drink anything while reading unless you were
.....already planning to buy a new monitor and keyboard
4. Do not read with a full bladder...
Rules 3 and 4 above also apply to
'Some Like it Hot' (Confessions of a Curry Addict)


NEW LINK
or rather, an old link dug out after Anais disappeared from the scene.
---
---

A Cornucopia of Fan Fiction, Manips, Vids and LJ Icons
---
---
Leah Rosenthal's Stargate S.G.-1 cartoons
http://cartoons.ashtonpress.net/startoons.htm
---
---
Jmas' Stargate Fan Fiction
on Ancient's Gate
http://www.ancientsgate.com/jmas.htm
ANOTHER NEW LINK
---
---
There is a Pain So Utter by Pough
(Pronounced 'Poo')
Pough's warning: This is a story about cancer.
Rather graphic and medically correct.
It's also compulsive reading and extremely well written.
http://www.geocities.com/sazz27/There_is_a_Pain_So_Utter.html
---
---
Wonderful Reference Site!

An encyclopaedic collection of up-to-date Stargate information last updated three days before I revised this links page. You name it - there's an entry about it.
N.B. Arduinna has updated her site to include Stargate Atlantis. The address has also changed and the link here has been changed accordingly.
An essential resource for fan fiction writers.
<mutter> So let's have no more of Doctor Janet Frasier. It's Fraiser - got it?!
<slinks back into the undergrowth>

---
And now, I have that unsettling feeling that I've missed out someone
or something I shouldn't have... So if you'd like to add a link to your site here,
just let me know