Hobson'sAlphekka's Choice
Thinking of taking a bath or a shower?
Which would you prefer?



---
So, it's nearly 1.00 a.m. and I'm in the middle of writing
a juicy J/D slash scene, when suddenly....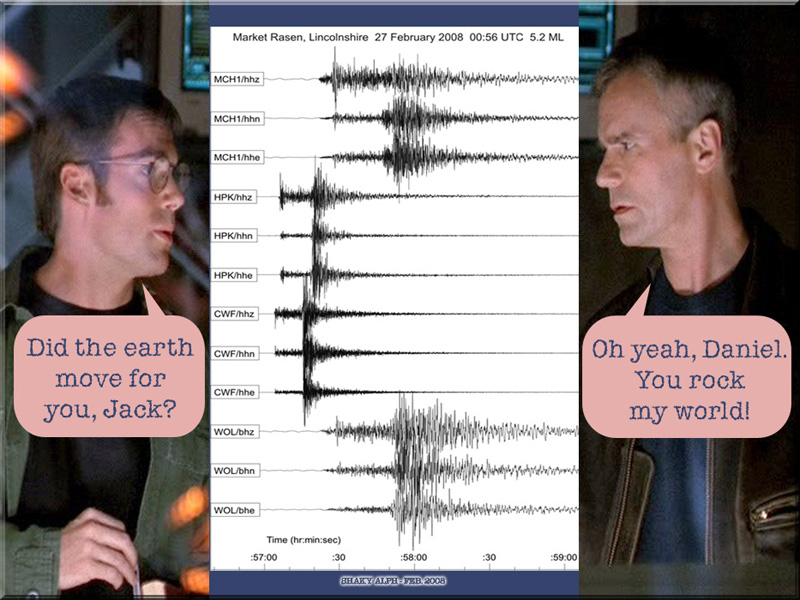 The source of our earthquake?
Market Rasen is about ten miles away from where I live and, being wide awake, I got the full effects. Eeek! Okay, so in global terms, 5.2 is pretty small, but when you're watching your walls and ceiling moving, and listening to a growing, rumbling roar that sounds like a railway engine is ploughing through your garage and heading for the room you're in, it's pretty scary!
A little more information, some of it contributed by me.
http://en.wikipedia.org/wiki/2008_Lincolnshire_earthquake
---
Spirit Gets a Shock
This is plucky little Mars explorer, Spirit,
rolling blithely across the barren Red Planet,
but she's in for a bit of a surprise.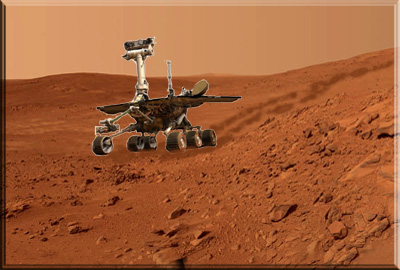 Click on Spirit to see what she found.
******
And while we're on the subject of Mars, remember 'The Face?'
They tried to debunk it, but here's the proof...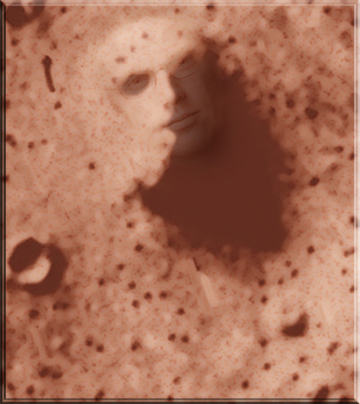 Still not convinced? Click on The Face for a close-up.
---
Episode
200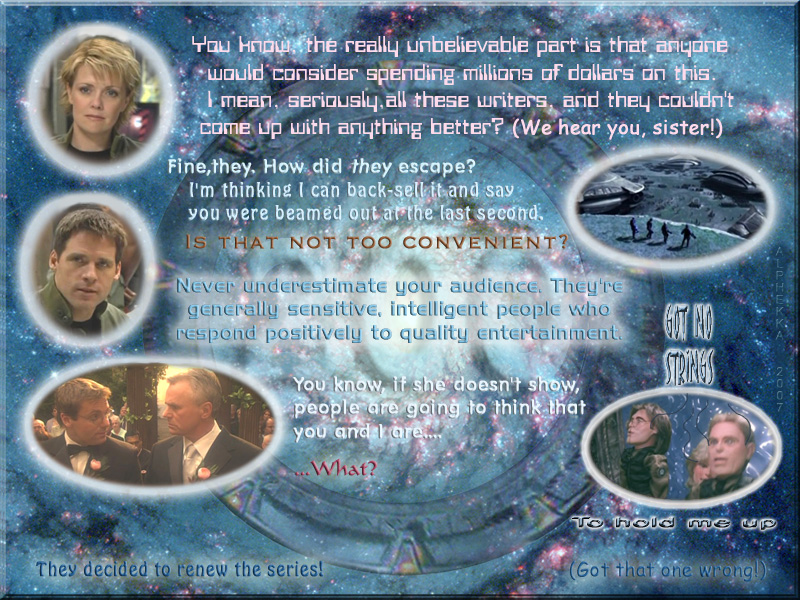 ---
Inspired by The Beautiful South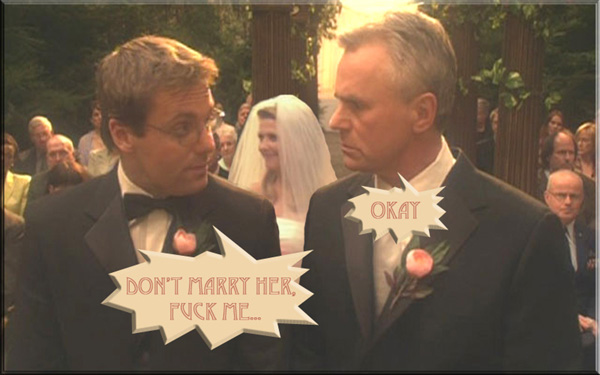 ---
The Return of R.D.A. to S.G.-1.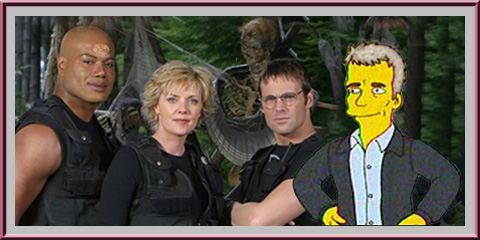 ---
Cartoon, sorta, that struck a chord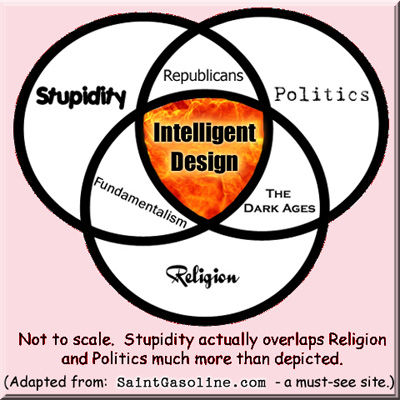 ---
So, I saw this spoiler pic from season 9, and I just couldn't help myself.
Appa-logies to anyone who hasn't seen any of the 'Blackadder' series.
(It's one of those bizarre British comedy programmes.)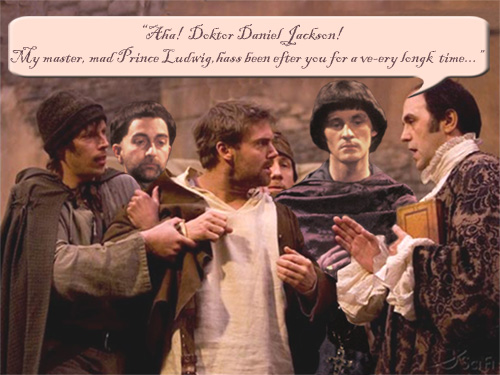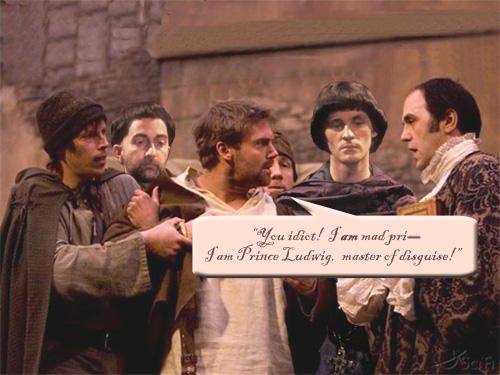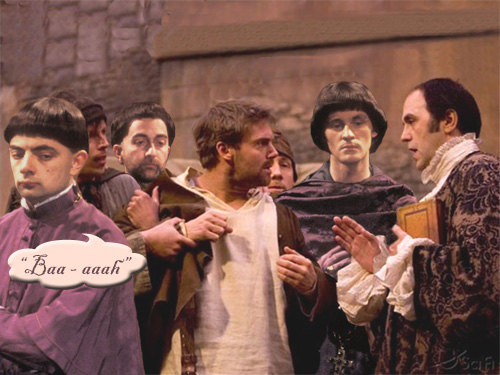 Footnote: "Mad Prince Ludwig, master of disguise," was played by Hugh Laurie, currently still starring as Gregory House in 'House M.D.'