It's not only girls who fall foul of Islam's brutal laws and customs.
Boys, too, suffer under draconian Sharia law.
"In Iran, we don't have homosexuals like in your country."
Thus spake President Ahmadinejad, at Columbia University in New York.
If that be true, then this is why...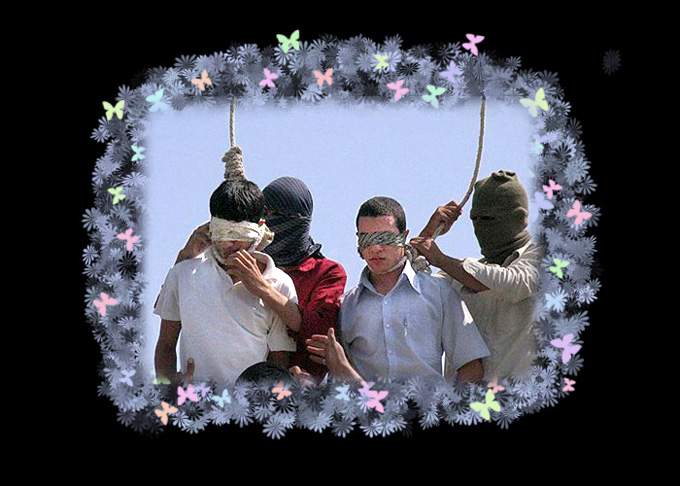 ...Iran enforces Islamic Sharia law
which dictates the death penalty for gay sex.
These two gay teenagers were publicly executed judicially murdered
in 'Justice Square' (ha-bloody-ha!) in Mashhad
for the "crime" of homosexuality.
They were identified only by their initials.
They admitted having gay sex.
London-based gay human rights group Outrage! suggests that
this admission was probably extracted under torture.
This seems entirely plausible to me as,
prior to their execution, the teenagers were held in prison
for 14 months and severely beaten with 228 lashes.
These two boys didn't know that their love was a hanging offence.
Their full names were erased reduced to initials which,
touchingly, mirror each other - A. M. and M. A.
Now, we know their names.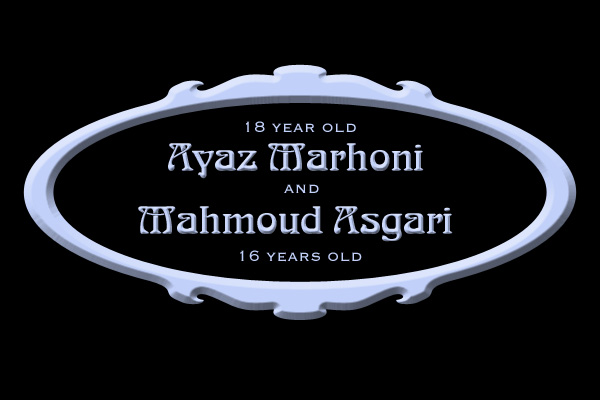 Let them not be forgotten.